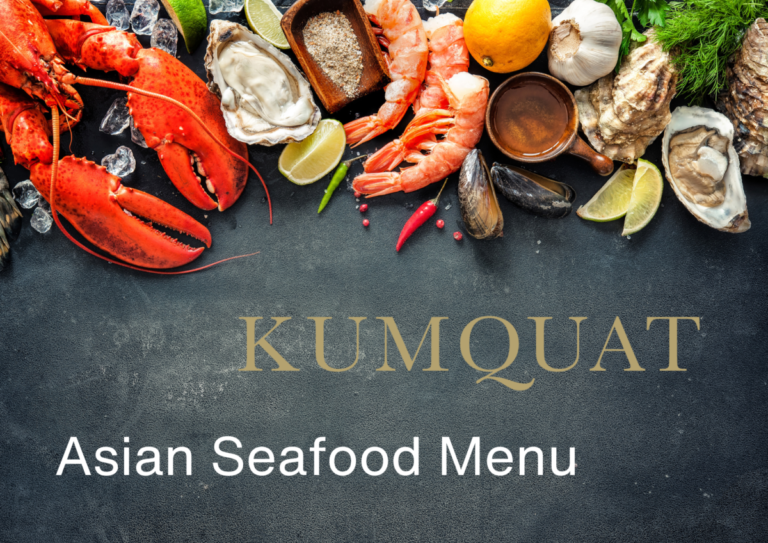 We have created an Asian inspired seafood menu.
All items on the menu are made fresh just for you, so we will need 48 notice in order to buy and then prepare your seafood.
You can order as much as you would like, we could even do it for you to have at home if you wanted.
Please do get in touch with us if you would like to order anything, as these dishes are not on our regular menu.
Either call us or email is best – 01892 487556 – info@kumquat.restaurant